Bunaken National Park is one of the favorite natural attractions located in North Sulawesi, off the coast of Manado City. This tourist spot which consists of several islands, has amazing underwater views with various natural coral reefs. So don't be surprised if Bunaken has its charm, so many tourists come to travel.
Bunaken Entrance Ticket Prices
When you want to enter, you have to choose two ticket payment options. First, you have to pay for a one-time entry ticket. The second option is that the admission ticket is valid for up to one year. The second option is the right choice for those of you who regularly visit Bunaken. When you buy a ticket for one year, you will get a ticket in the form of a badge.
In addition to buying tickets at the National Park, you can also buy them at the ticket counter in Liang village or the Siladen area. The ticket price for one entry is Rp. 50,000 per visitor, while the one-year ticket costs Rp. 150,000 per visitor.
Snorkeling and Diving Fee
How much does it cost to snorkel or dive in Bunaken? So, it's not only the entrance ticket that you have to prepare to visit Bunaken National Park. You have to think about the costs of snorkeling and diving if you want to enjoy the underwater paradise. The cost you have to spend is starting from Rp. 100 thousand to Rp. 150 thousand with a count per hour. The fee is only for snorkeling so that you can use frog legs and masks for diving equipment.
Meanwhile, for those of you who want to dive, the cost is much higher. You have to spend up to 1 million. When you want to capture the moment of diving, then you have to rent an underwater camera with a rental price of up to 200 thousand.
Best Snorkeling and Diving Spots in Bunaken
Now, you already know how much it will cost you to be able to snorkel or dive. When you have prepared a budget, it's a good idea to choose the right place. For those of you who claim to be fans of diving and snorkeling, then you should know the following five diving points in Bunaken.
Manadotua Island
Manadotua Island is one of the large islands in Bunaken, precisely located in the westernmost area with ​​1,056 sq km. This island is also unique, where there is a volcano in the middle of the island, and there is an unspoiled mangrove forest.
This island is also one of the diving and snorkeling spots in Bunaken, with very beautiful natural scenery. In addition, the surrounding waters are also very clear so that visitors can see various kinds of coral reefs and cool marine life.
Siladen Island
Siladen Island is one of the best diving and snorkeling points in Bunaken, which is located in the easternmost part and not far from the mainland. Not only that, but the facilities on this island are also complete with various inns and beaches with amazing white sand.
As a place for diving and snorkeling, of course, this island presents cool underwater scenery in the form of colorful coral reefs and corals. In addition, you can also interact with seawater fish in their natural habitat.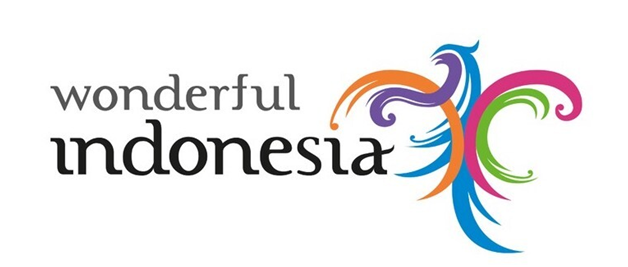 Fukui Point
Then there is Fukui Point, an underwater diving spot located off the coast of Bunaken Island, to be precise in the southwest. Fukui is taken from an instructor from Japan who discovered this diving point with a variety of interesting marine life.
Fukui Point has become one of the diving spots with various coral reefs and various types of coral that are amazing and unspoiled. In addition, you can also find big fish, such as Napoleon Wrasse, Macolor niger, and many others.
Tanjung Parigi
Next is Tanjung Parigi, which stretches to the north of Bunaken Island, which takes its name from the local village. The area around this place is also still quite natural. Because of its location on Bunaken Island, it certainly has adequate facilities with classy resorts.
This place is highly recommended regarding the underwater scenery because visitors can see beautiful corals such as gorgonian, barrel sponge, and black coral.
Lekuan
Finally, Lekuan is located in the south of Bunaken Island, a favorite diving point in Bunaken. This spot has three diving points that are located close to each other and have their uniqueness.
Like other diving spots, Lekuan also presents various charming, colorful coral reefs and a variety of tame marine animals. Visitors can interact with various animals, including turtles that inhabit this water area.
So, that was a row of five diving and snorkeling spots located in Bunaken National Park with really cool underwater views. For you, diving fans, hurry up and visit here!
Before you plan a trip to Bunaken, be sure to read more about Bunaken and Indonesia by visiting Wonderful Indonesia.